About Pete Griggs
– Personal Trainer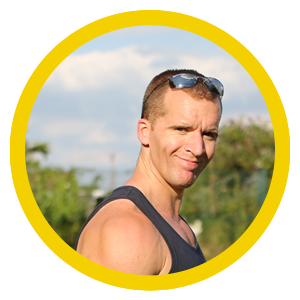 Personal trainer Pete Griggs is thirty and has been working in the fitness industry for the past ten years. He has had a passion for fitness and health since he was seventeen.
At nineteen Pete went to university to study for a Sports Science Degree. Since graduating he has worked in gyms and a tennis academy as a personal trainer, taken courses in youth fitness training and advanced level instructing, giving him the perfect balance of degree level knowledge and applied skills. He is now free lance with his own business.
Pete is currently studying Neuro-Linguistic Programming and will soon be a Master Practitioner. Whatever shape or size you are having Pete as your mentor will motivate you to better yourself.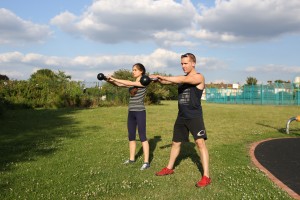 Freelance Personal Trainer
Pete has been established as a freelance personal trainer in Surrey & London for the past three years. Currently based in Epsom, Surrey Pete works with clients in his home town of Epsom and the surrounding areas: Ewell, Leatherhead, Cobham, Oxshott, Sutton, Wallington, Cheam, Carshalton, Banstead and Morden among many areas across Surrey and London.
Since he has started Pete has helped over sixty clients get the body and lifestyle they desire. He will take anybody on as a client, the more challenging the better, all he asks for is a willingness to stick with the training and to keep pushing yourself.
Pete has also worked with numerous models. If you are in need of a big push to get you started then having Pete as your personal trainer is for you, he is great a setting you up and sending you off in the right direction towards your goals! He is registered with REPS and fully insured.
Pete also does personal training for surgical patients and has helped over 30 people who have had weight loss/gastric surgery to lose weight and set up a new fitness routine.
Pete's Personal Training Style
Pete's style of personal training is firm and progressive, he will push you to help reach your goals but won't be screaming down you ear drill sergeant style, more of a good talking to in a good humoured teasing way.
Qualifications and Specialities
+ Sports Science Degree
+ Advanced Fitness Instructor
+ Youth Training
+ Weight Loss and Body Conditioning
+ Fitness and Strength Training
+ Currently Studying: NLP Sports Practitioner